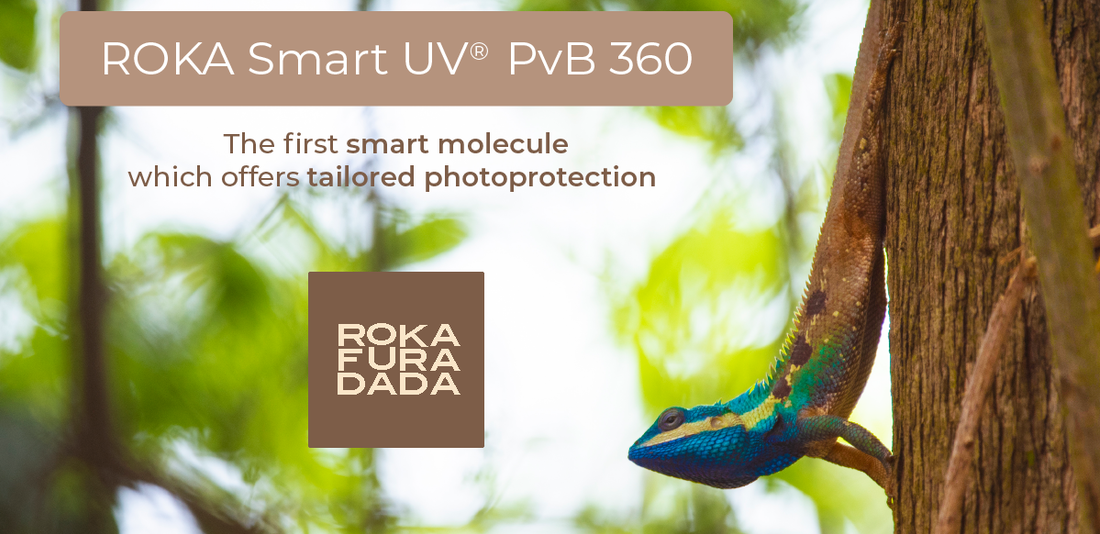 Roka Furadada launches its first smart molecule, ROKA Smart UV® PvB 360, which offers tailored photoprotection thanks to its ability to adapt to the intensity of the solar radiation it receives
Roka Furadada, a Barcelona-based start-up, has just launched PvB 360, the first photo-adaptive solar filter based on its patented ROKA Smart UV® technology. It works by mimicking the ability of plants and other living organisms to respond to solar radiation. It "switches on" when exposed to sunlight, thus protecting the user on demand.The compounds developed using this technology have the ability to change into new structures when exposed to sunlight, providing high levels of long-lasting photoprotection which adapts to changing environmental conditions.
Exposure to low doses of solar radiation has a beneficial effect on health, such as stimulating the immune system. Nevertheless, excessive exposure can be harmful. Thanks to the fact that the protection provided by ROKA Smart UV® active ingredients is dependent on the amount of radiation it receives, the user can benefit from low levels of solar radiation, while being protected from a harmful dose.
PvB 360 is the first product to employ ROKA Smart UV® technology, designed to boost protection in the UVA radiation spectrum. The compound is a photochemical precursor which is activated at wavelengths between 290 and 320 nanometers, giving rise to a molecule with high levels of protection in the UVA range (320-400 nanometers). Its use is recommended in cosmetic formulations for sun care, skin care (anti-aging and moisturizing day creams) and hair care. Its use in the photoprotection of materials is also being researched.
Roka. Ready to Rock?
For more information, please contact Eduardo Yanovsky (eyanovsky@rokafuradada.com).