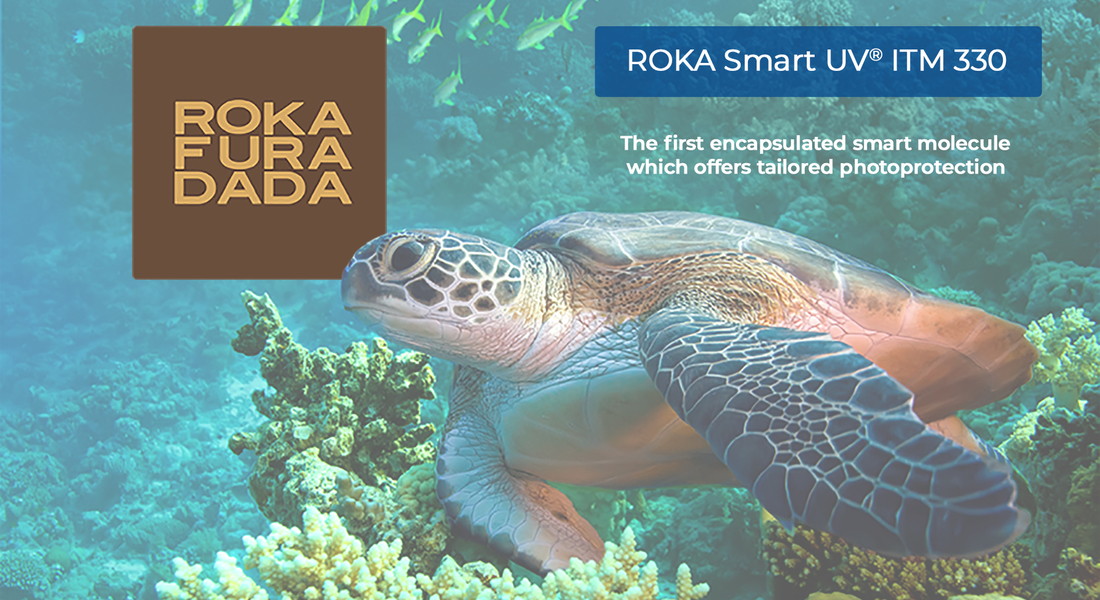 Roka Furadada presents its first encapsulated ingredient
Roka Furadada, a Barcelona-based Deep Tech start-up, presents ROKA Smart UV® ITM 330. It is a patented, encapsulated and photo-adaptive UV absorber. It offers tailored photoprotection that adapts to the intensity of solar radiation. Thanks to encapsulation, it is more environmentally-friendly, safer for the skin and easier to incorporate into cosmetic formulations.
ITM 330 is designed to boost protection in the UVB and UVA-II radiation spectrum. It is a photochemical precursor which is activated within the UVB radiation spectrum, giving rise to a molecule with high levels of photoprotection: UVB + UVA-II (290-340 nm).
More environmentally-friendly: the capsules are biocompatible. They prevent ITM 330's release into the marine environment and any interaction with it.
Safer for the skin: the capsules neither penetrate nor interact with the skin, thus minimizing any potential toxicity.
Easier to formulate: encapsulation avoids the interaction of ROKA Smart UV® absorbers with other components of the formulation, providing improved stability. Capsules are incorporated after the emulsification phase, don't need to be solubilized in the oil phase (less emollients needed) and are cold processable.
Roka. Ready to Rock?
For more information, please contact:
Eduardo Yanovsky